When it comes to garden and power tools, there are many brands to choose from, making it challenging to figure out the best. However, Ryobi is a favorite brand of homeowners and DIYers, and you will notice the signature green/yellow in every home. But is Ryobi a good brand?
Ryobi makes reliable tools used both at home and in an industrial setting. It has drastically improved the quality of its options in the last few years and now produces over 125 products. In addition to their power tools, they also make outdoor power equipment, outdoor Bluetooth speakers, outdoor work lighting, generators, inverters, and tool bags.
All their tools use 18-volt lithium-ion batteries in their One Plus system. They offer incredible value and provide plenty of power for most tasks. In addition, their cordless tools are pretty handy and creative, making them quite good and helpful.
Ryobi balances price and reliability, but here are the most profound reasons it is a good brand.
Reasons Why You Should Purchase Ryobi Tools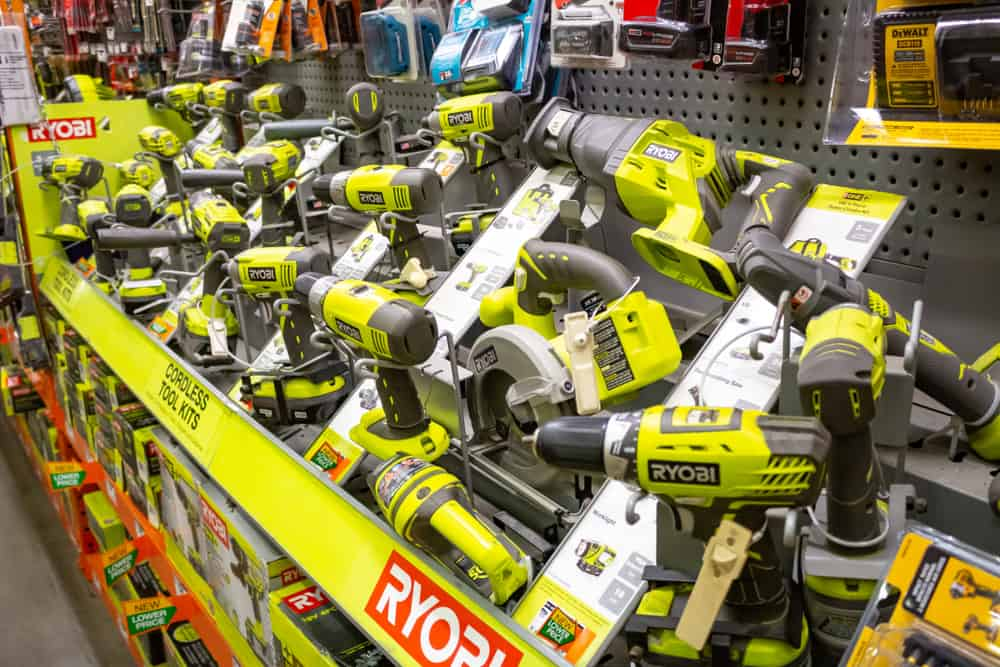 Image Credits: Us.knews.media
1. The Price Is Affordable
Ryobi power tools are quite affordable. Most people buy these tools because of their lower prices than most other power tool companies. They also offer sale promotions to let customers purchase the tools at up to 60% retail price.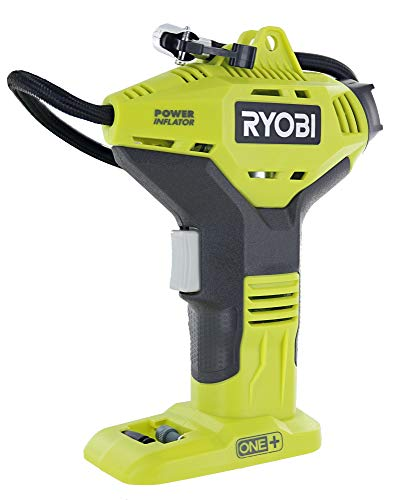 Image Credits: Toolsturf.com
If you are not a professional and only use a tool a few times a year, you will not need to use too much money. Ryobimakes an excellent option for this purpose. In addition, the product quality-to-price ratio is pretty balanced compared to other brands.
2. An Interchangeable Battery Design
Ryobi's batteries are interchangeable, meaning many of their tools can use the same battery. This eliminates the need to buy new batteries every time you purchase a new tool. This feature is more practical in One+ power, which uses one battery system and garden tools. Since 1996,all theirbatteries have fit any Ryobi One+ product.
Moreover, you can charge the batteries from the same charger, so you will not have to buy a charger for every battery. Ryobi has upgraded by switching to lithium-ion batteries instead of the old nickel-cadmium. This has dramatically improved user experience.
The interchangeable battery design saves customers money, time, and storage space and offers convenience.
3. Convenience
Whether working on small projects indoors or larger tasks outdoors, Ryobi power tools will give you incredible convenience due to the cordless power. They reduce the time needed to work on a project that corded outdoor tools need.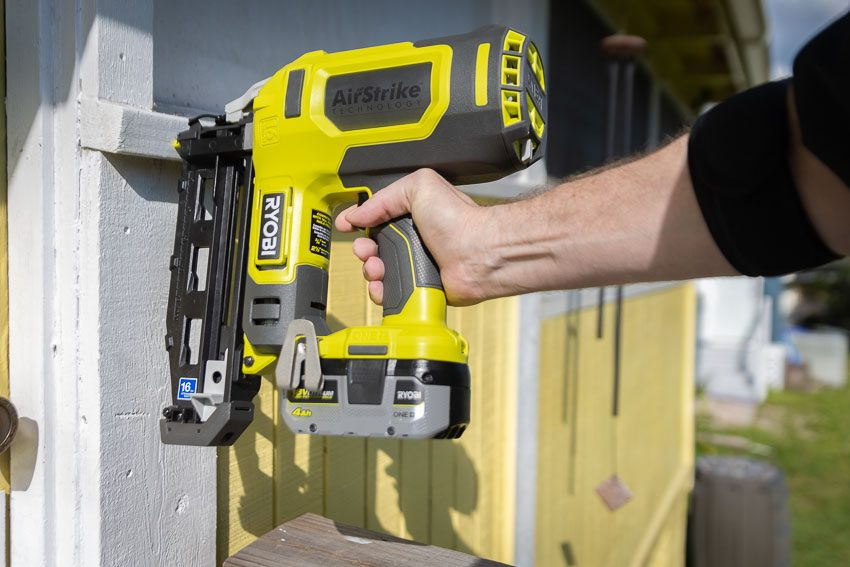 Image Credits: Protoolreviews.com
Most Ryobi tools are made of a plastic material that makes them lightweight. This makes mobility simple, especially for DIYers not used to handling heavy tools. Other brands' tools are quite heavy and can cause pain and discomfort to new users.
Due to the interchangeable batteries of the Ryobi tools, you save on a regular battery purchase. If one battery tears up, you simply use one from another tool that you have. Battery recharging times are also quick, making you finish your project much faster.
4. Ryobi Offers Good Warranties
Ryobi offers a three-year warranty for its electric and cordless tool range. This gives the brand a competitive edge over the other major brands and gives buyers great peace of mind if they decide to buy. Customers have reported that Ryobi honors its warranties.
However, as standard, the products come with a two-year warranty. Ensure you visit Ryobi's website within 30 days of purchase to extend it to a third year.
Also note that some products, including automobile accessories and lawn equipment, have no warranty. Double-check before purchasing a product to ensure that it has a warranty you're happy with.
5. A Wide Selection of Products
Ryobi has a wide range of tools estimated to be over 125. It does not matter what you need, you will get it from Ryobi. Their tools range from essentials to standard garden and niche tools such as seed spreaders and floor sweepers.
You will get all types of tools at Ryobi. These include polishers, drivers, staplers, impactors, buffers, sanders, grinders, sanders, multi-tools, various types of circular saws, ratchets, and drills.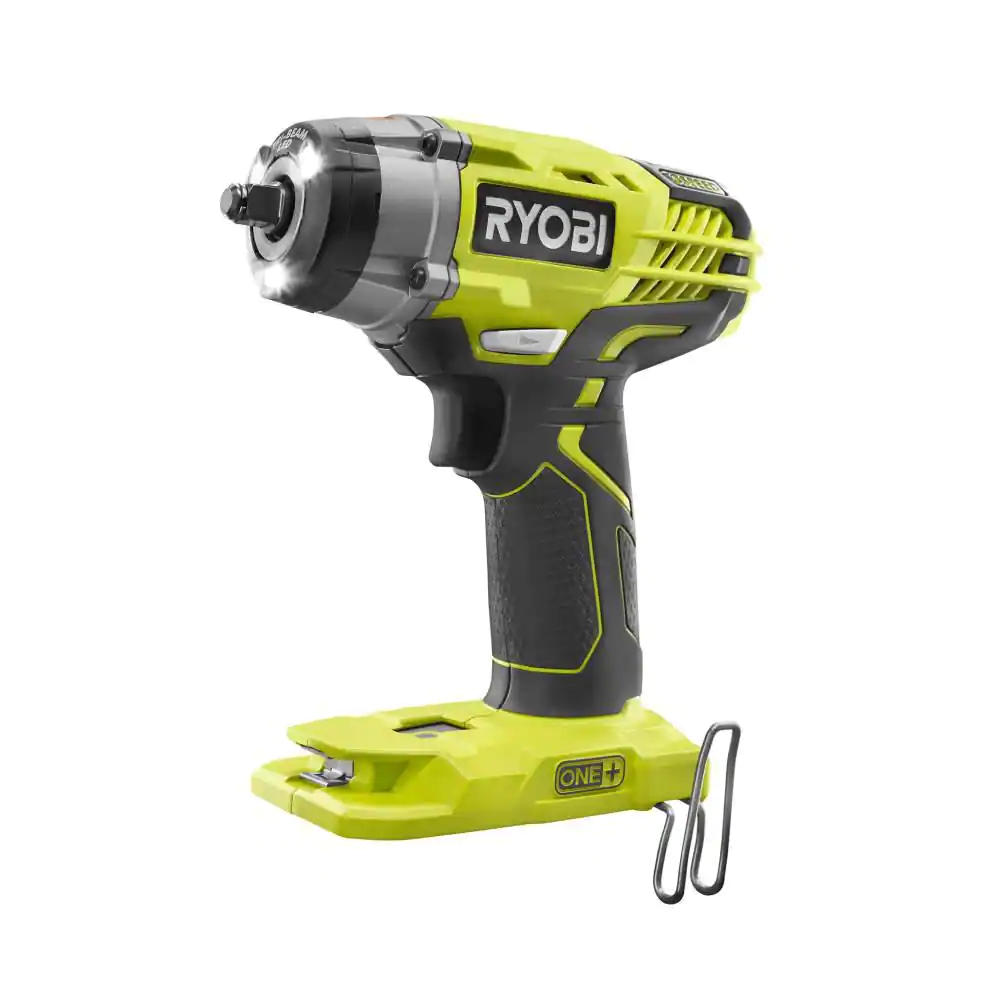 Image Credits: Homedepot.com
If you need battery-powered hand tools, Ryobi is your go-to partner. They have tools such as flashlights, hand vacuums, work area lights, nailers, propane heaters, and soldering irons. You will find routers, joiners, planers, and trimmers for woodworking tools. You can also get a circular saw here if you need one.
Ryobi does not only sell power tools. It also makes hand tools and e-tools to help make your work easier. These tools include stud detectors, lesser levels, box levels, measuring tapes, hand saws, screwdrivers, and infrared thermometers.
This range of tools makes Ryobi extremely convenient because most tools can use the same battery. Therefore, choose Ryobi if you want lots of tools from the same brand.
Pros of Ryobi Tools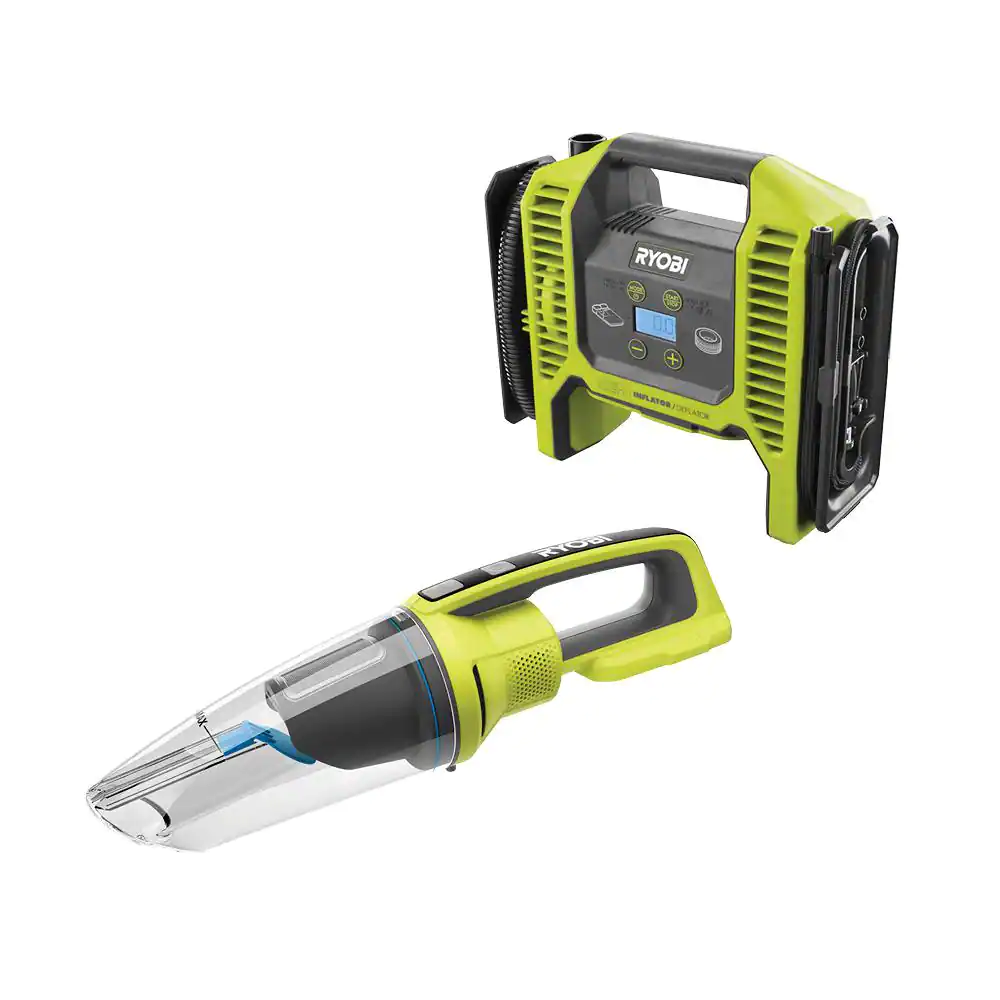 Image Credits: Homedepot.com
Now that we've given you reasons why you should purchase Ryobi tools, let's summarize some of their biggest pros.
1. Price
Ryobi's range of tools is less costly than competitors. Their tools are incredibly affordable compared to other companies like Milwaukee and Dewalt. They also hold frequent large sales on their tools, which their competitors don't.
2. One+ System
The One+ system ensures you can interchange the batteries in all One+ power tools. Even the 18-volt lithium-ion batteries can power every One+ product. You, therefore, don't need to buy new batteries every time you buy a new tool or if your battery tears down.
3. Lightweight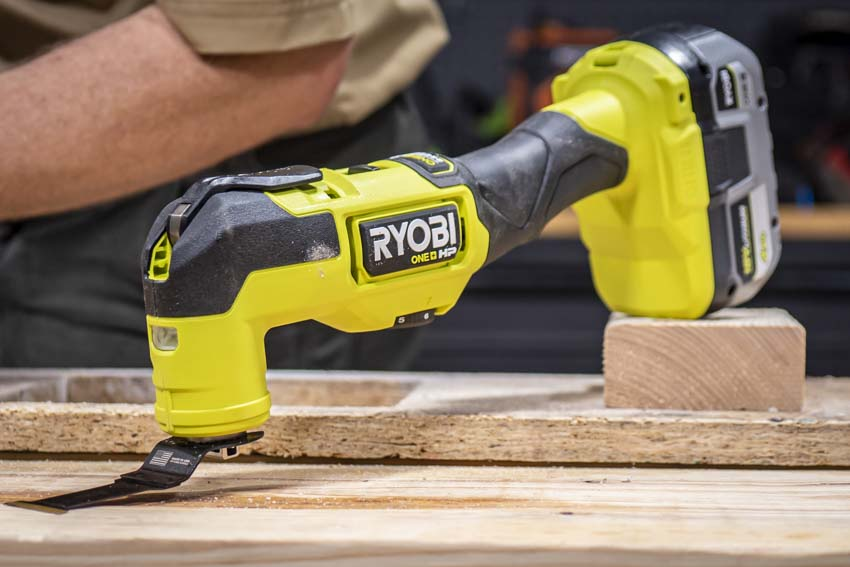 Image Credits: Protoolreviews.com
Most of Ryobi's tools are lightweight. If you are new to using outdoor tools and need to use them throughout the day, you can experience discomfort and pain. Ryobi tools will not give you these problems because they are lightweight.
4. Ease of Adjustment
Ease of adjustment makes the tool easy to use. Look for adjustments with the creative knob, lever, and angle/distance scale combinations. They help you adjust your power tool to the size and angle most comfortable.
5. Solid Warranties
Ryobi tools come with solid warranties that help give the user peace of mind. This will help you in deciding to purchase the tool. Their wide range of tools, including even the most niche tools, gives you plenty of options.
The Downsides of Ryobi Tools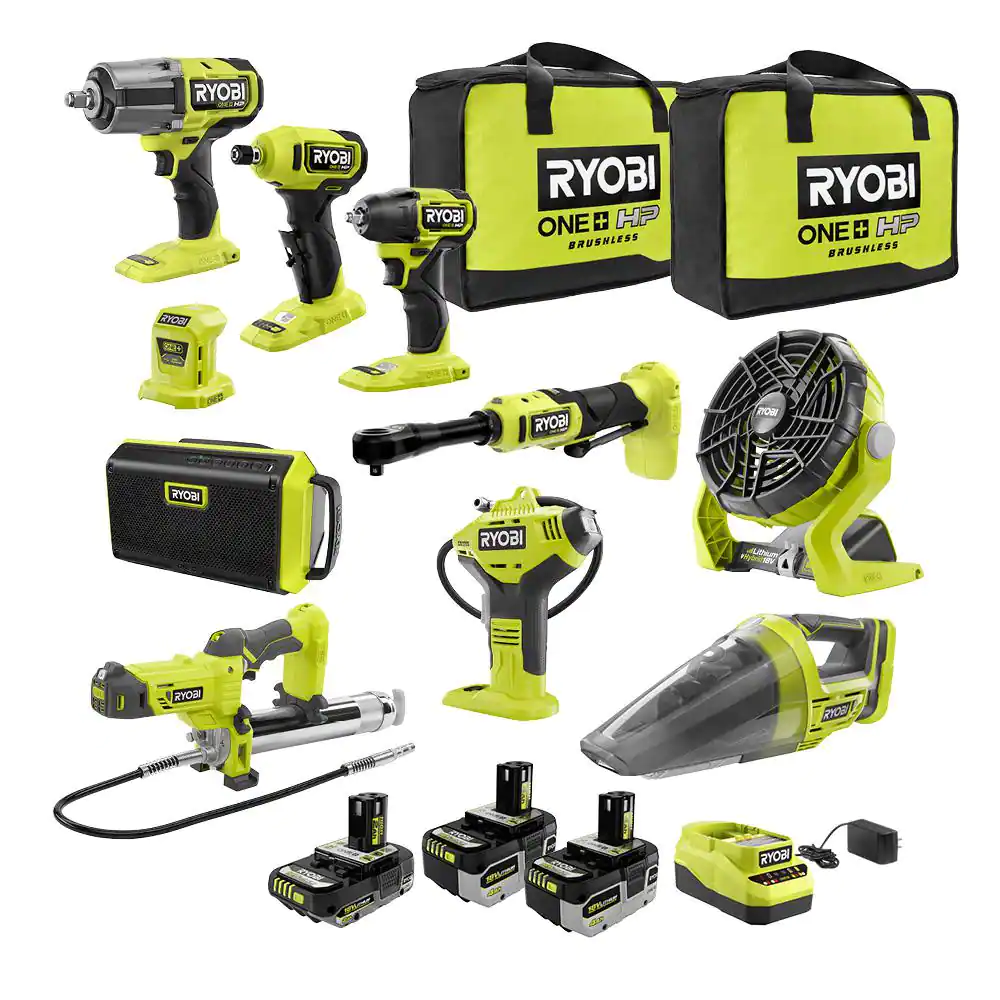 Featured Image Credits: Homedepot.com
Despite the great features of Ryobi tools, some not-so-good qualities make it not for everyone. The most significant downsides include the following:
1. Durability
Ryobi tools lack robustness. Professional contractors who use the tools frequently may want something that will consistently last them an eight-day shift. They can also opt for Ryobi's niche tools which will only be used for a specific job.
If they need tools they'll be using regularly, they go for more expensive and higher-quality brand tools. The cheap plastic material that is used to make Ryobi tools are what makes professionals shy away from them.
The cheap plastic material doesn't bother hobbyists who only use the tool once a year or rarely. However, it is a concern for professionals who use a power tool regularly because the cheap construction material is not strong enough. Therefore, although this material makes Ryobi tools cheaper than other tools, they are also not as durable and reliable for daily users. Other companies have higher-quality tools.
Professionals looking for long-lasting tools that will not break easily even on regular use should purchase from more expensive brands. These brands' tools are designed with professionals in mind.
2. Unreliable Battery Charge
Unreliability of battery charge is a serious issue with Ryobi tools. Their cordless tools only last for one or two hours before they need recharging. This becomes worse if you're working with tough materials.
If the project you are working on takes a whole day, these tools will be inconvenient and waste your time. A corded tool will serve you better, but Ryobi doesn't have as many options.
3. They Don't Look Professional
If you want to look professional and care about the look of your tools, then Ryobi tools are not for you. They have a neon green color, and because they are constructed with cheap material, they tend to look like toys. As a professional, you would like to show up to your work in a manner that will assure customers that you know what you are doing. And you may not achieve this if you come holding a neon green drill. Although aesthetics is not the most crucial part of a tool, it matters to some people and maybe why someone will not purchase it.
Conclusion
Ryobi is a great brand that makes a variety of cordless power tools. These tools are only sold at The Home Depot, but you can get some of them on Amazon. However, the usefulness of these tools boils down to how much you will use them. If you consistently work with the tools, Ryobi may not be up to the challenge.
Ryobi offers exceptional options for a homeowner or a DIYer who wants to do some simple DIY tasks, as it provides various tools at an affordable price.
Featured Image Credits: Toolguyd.com