All woodworkers out there assemble!
Here's the million-dollar question: Are Ryobi tools good? At Woodworking Questions, we know that there is quite a bit of speculation on the reputation of Ryobi tools, so we've created this guide for anyone looking to purchase these tools.
Ryobi tools are a perfect solution for all your woodworking needs, both indoors and outdoors. Some of these tools include cordless drills, jigsaws, milter saws, belt sanders, planers, table saws, and many other tools.
Ryobi is well-known. Most professional woodworkers have engaged with a Ryobi tool at least once. They are also generally well-reviewed and provide great value for money.
You'll get Ryobi power tools at your nearest Home Depot.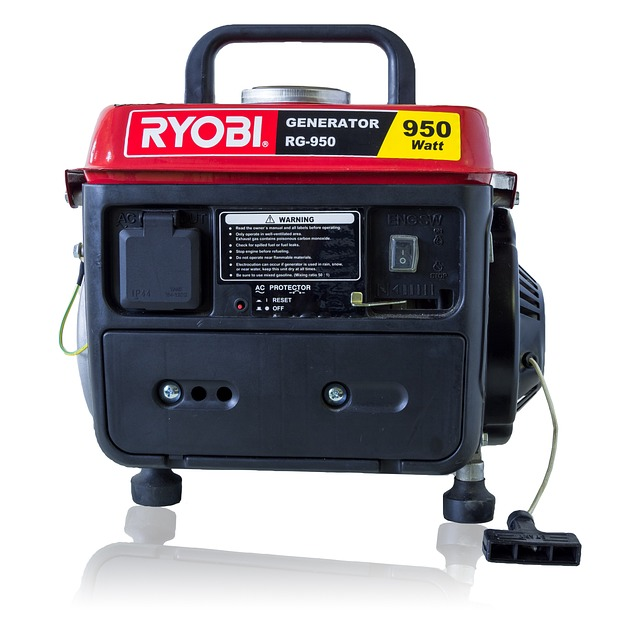 Image Credits: Pixabay.com
Ryobi Limited: Fact File and Product Range
Ryobi Limited was founded on December 16, 1943. Its headquarters are in Hiroshima, Japan. It is one of the world's most innovative power tools and outdoor equipment manufacturers.
Ryobi sells both cordless and corded tools.
Image Credits: dailymom.com
Ryobi Tools sells products in 3 categories:
1) By Platform
Here, you will find products ranging from 18V One+, 40V, 80V, USB Lithium, and Link Storage.
2) By Category
Products range from:
Power Tools
Outdoor Power Equipment
Lighting, Lifestyle & Recreation
Generators & Power Solutions
Cleaning
Storage
Hand Tools and E-Tools
Batteries & Chargers
Accessories
3) By Interest
Image Credits: ryobitools.com
Ryobi makes tools for diverse individuals, whether they are avid DIYers or professionals. It also makes products for:
Hobby + Maker
Home Improvement
Automotive
Cleaning
Outdoor Power Tools
Lifestyle
If you buy the Ryobi ONE+ 18V Cordless 6-tool kit, you get a cordless drill, reciprocating saw, impact driver, and multi-tool.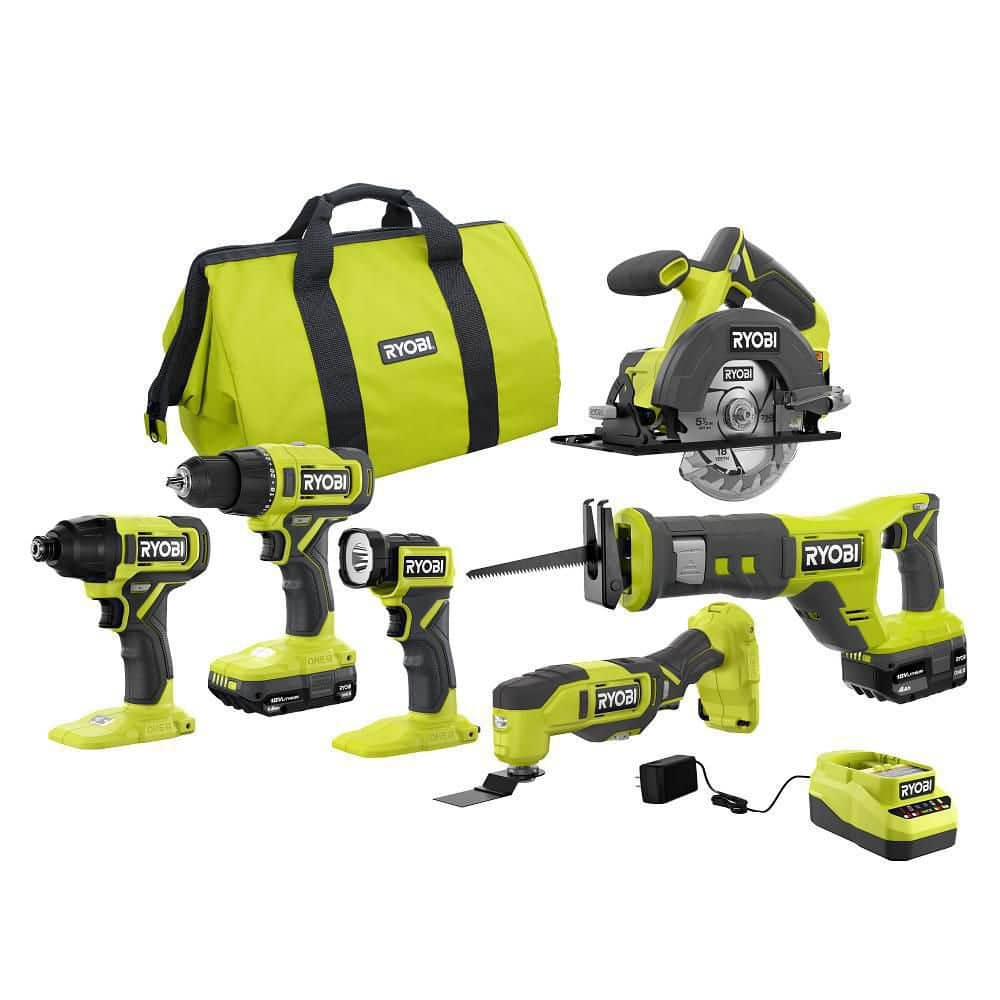 Image Credits: homedepot.com
Ryobi Tools Review
To perform a comprehensive and satisfactory review of the quality of Ryobi tools, we shall consider the following factors:
Price
Performance
Battery Life
Ease of Use
Warranty
Durability (and longevity)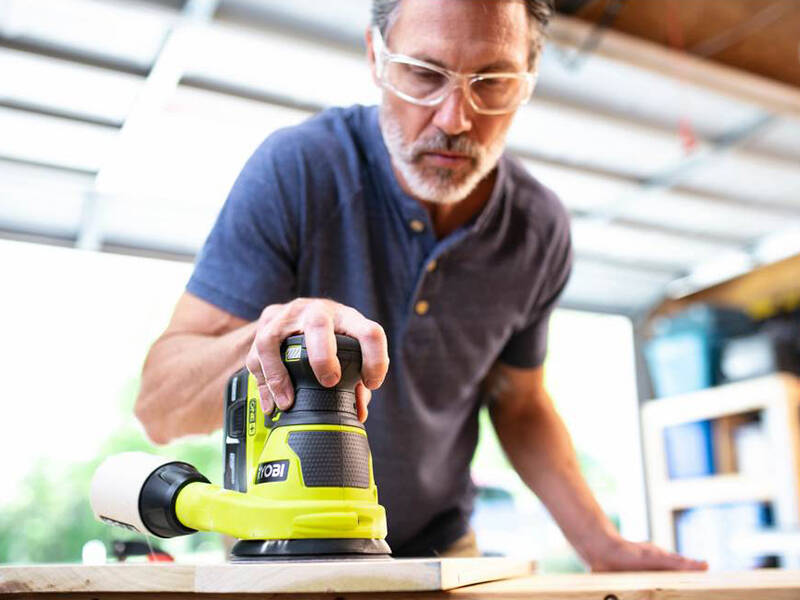 Image Credits: ryobination.com
1) Price
Most customers hail Ryobi as their go-to for high-quality, affordable tools. In a sense, these tools are the cheaper alternative to high-end, popular brand-name tools.
Ryobi does not compromise quality for the price, so whereas their prices are relatively lower than other power tool brands, their quality remains unmatched.
Having close to 80 years of experience has enabled them to build on their systems and make them more sustainable so that prices reduce while quality improves.
Prices differ depending on the specific tool you need. Further, if you are buying during a promotional period, the prices could be lower due to discounts and offers.
For instance, Ryobi offers promotional combo kit offers for gifts under $79, over $100, or special buy savings.
The ONE+ battery that is one-works-for-all cuts down the overall costs of buying and maintaining Ryobi power tools.
2) Performance
Perhaps one of the worst (yet common, unfortunately) reviews a company could get is that they started well, but now, their products are substandard.
Most manufacturers bait customers with amazing product features but cannot meet the overhead costs of maintaining this fallacy once it is sold to the clients. This results in once-happy clients who become harsh critics.
Image Credits: dailymom.com
Here's what a buyer had to say about the 18V ONE+ HP 7-1/4″ Circular Saw Kit:
"Ryobi power tools have come a long way since I bought my first cordless saw and drill from them, many years ago. The saw lost a bearing and it was replaced with this new saw, which is a vast improvement over my very early model. I still have and frequently use a corded hand vac that is so old that it's beige in color and does not have the Ryobi logo on the unit. As far as the circular saw is concerned, I am very pleased with this purchase." Davidio, Wickford, RI.
3) Battery Life
Rechargeable Lithium-ion batteries power Ryobi tools. They come in different voltages depending on the particular tool you're using. Some tools come with an AC adapter option instead of using Ryobi batteries.
The best part? Ryobi products come with two batteries so that while you're using one, the other one is charging.
The "One+" battery system is a single, sharable (18V Lithium-ion) battery and charger that can be used across all 18V Ryobi tools. This is a convenient solution to cut costs; if you have a Ryobi tool, you can use the same battery and charger for any other Ryobi tool you purchase.
Image Credits: ryobitools.com
There have been complaints that some cordless power tools have unreliable Ryobi battery charge. Therefore, it is important to read product reviews before making any purchase.
For instance, the Ryobi cordless drill takes about half an hour to charge completely, which lasts about 45 minutes. Different activities require different power needs, so we agree that this may not work for everyone.
4) Ease of Use
Ryobi tools are easy to unpack, assemble and use, which makes them very intuitive. Ryobi has simple, detailed manuals with handy instructions to make this process even easier.
Naturally, the complexity of a tool affects how easy it is to use. For instance, if you're dealing with corded circular saws, it cannot be compared with using a chisel or cordless power tools.
Image Credits: ryobitools.com
Moreover, Ryobi intends to reach out to DIY enthusiasts with their different tools. Therefore, the tools have to be quite easy to use
Ryobi has a dedicated page on its website called 'Ryobi Nation', where it unpacks common DIY projects for easy, intermediate, and advanced levels. Some of these projects include a modern pool table makeover or making a wooden tray box.
They also have a page called 'Tools 101' where you learn important features of common tools such as reciprocating saws, circular saws, cordless nailers, jig saws, and miter saws. It also contains a Glossary that contains the most common workshop tools, terms, and instructions.
Ryobi is a tool brand intent on educating its clients, so they get quality tools always.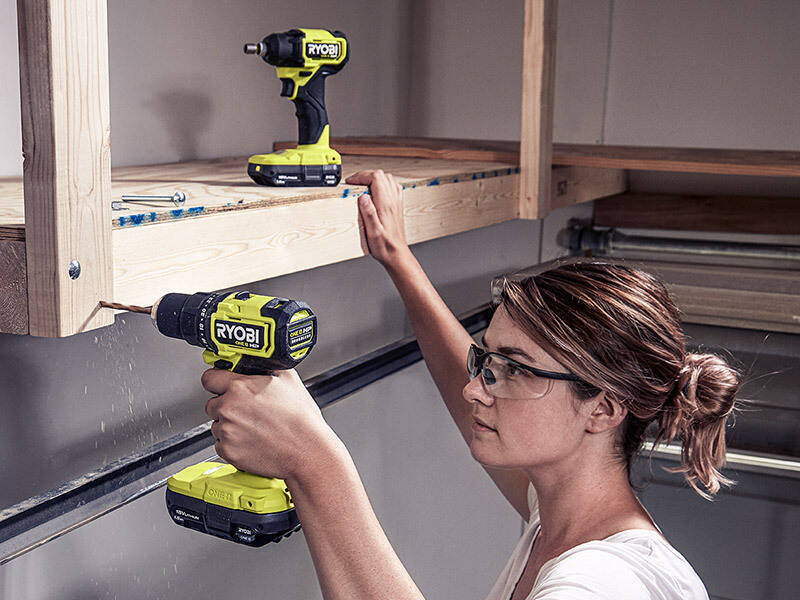 Image Credits: ryobination.com
5) Warranties
Again, it depends on the products you're buying. But generally, if you're purchasing power tools of the 18V ONE+ line, you get a 3-year limited warranty, and if you're buying outdoor power equipment, you'll get a 2-year limited warranty. For hand tools, you get a limited lifetime warranty.
Ryobi repairs any defects on their products, either partially or with a complete refund. However, the warranty does not cover the following issues:
Wear and tear
Misuse or abuse
Unwarranted adjustments to Ryobi products
Ryobi cordless tools come with a 3-year warranty for their battery and charger. As with all other products, always keep your purchase receipt to streamline your warranty redemption process.
One of the main reasons why Ryobi's warranty may not be as extensive as most would prefer is because its woodworking tools are quite affordable in the first place. Compared to other power tool companies, such as Dewalt (which offers warranties of up to 7 years), Ryobi's prices and warranty are substantially lower.
6) Durability
The durability of a power tool determines how long it will last in active and effective use. It is also directly proportional to how well you maintain it and is often used.
Ryobi has taken extra caution to prolong its tools' usefulness by using die-cast upper guards on some of its products.
Image Credits: protoolreviews.com
7) Customer Care
You can reach Ryobi's customer care unit via mail, phone, or text (1.800.525.2579 for both calls and texts). They are available every weekday from 9 a.m. to 6 p.m. (EST).
If you prefer mailing them, use the following address:
100 Innovation Way,
Anderson, SC 29621
You will need to sign up and email them through their website.
Ryobi tools give out an extra tool with every purchase at Christmas as part of their Corporate Social Responsibility (CSR).
How Does Ryobi Compare To Other Tool Brands?
Ryobi's main competitor is Dewalt. You can use Dewalt batteries on Ryobi tools, but you can't use Ryobi batteries on Dewalt tools. While you get two batteries with Ryobi, you only get one with Dewalt.
Image Credits: unsplash.com
Further, Dewalt is a bit more expensive for the same products. Ryobi only sells its products at The Home Depot, while Dewalt can be found almost everywhere.
Both Ryobi and Dewalt have brushless motors on their cordless drills. Brushless tools allow you to change speed, torque, or voltage depending on your needs.
An important distinction between Ryobi and Dewalt is that Ryobi tools are best for DIYers, home improvement fans, and hobbyists. Ryobi is best if you are woodworking inside your apartment.
However, most Ryobi tools cannot handle eight long hours of strenuous tool work. On the other hand, Dewalt is made for professional contractors.
Dewalt may be considered a more professional option, where you can splurge your money for utmost quality and technology, while Ryobi is for more lightweight tasks. Plus, Ryobi offers these power tools at half-price!
Image Credits: protoolreviews.com
Are Ryobi Tools Worth Buying?
So, should you buy Ryobi tools or recommend them to someone? Well, in our honest opinion, yes. However, you should be cognizant of the fact that some products may not perform to your expectations, but that does not imply that all Ryobi tools are defective.
Of course, there are some bad apples, but we feel that the pros of using Ryobi tools greatly outweigh the cons. We have used these products ourselves, and they do their intended job.
Image Credits: ryobitools.com
Not all Ryobi tools are a letdown. Most are lifelong investments that will serve you for years.
Featured Image Credits: ryobitools.com